Our church was founded in 1987 by Pastor George and First Lady Kathy Jones. We held our first services in a small daycare. The audience comprised Pastor, Sister Jones, and three small children.
Over the years, this church has grown to 4 separate congregations in Central Florida. We have established many ministries within our church. In 1994, we established our private school, Lake Rose Christian Academy, through which we have trained and ministered to hundreds of children and their families. 
Meet our Pastor & First Lady
Pastor George Jones has served as Pastor at Orlando Pentecostal Church since 1987. His original plan was to become a lawyer, but after feeling the call to ministry, he changed his path and received a Bachelor of Theology degree from the Apostolic Bible Institute. Pastor Jones and his wife, Kathy, have been married since 1985 and have three children George, Brandon, and Kaitlyn. The current church ministry consists of four separate congregations, two English-speaking and two Hispanic.
1987
The church was established by Pastor George and Kathy Jones. The inaugural services took place in a small daycare, with an initial audience consisting of Pastor George and Kathy Jones, as well as three young Spanish children.
1988
We acquired our first piece of real estate and began constructing our first Pentecostal church edifice, where we would hold regular worship services.
1989
Our first church building was completed, and worship services were held at our location. The building also had administrative offices and classrooms for our children's ministry; later, a K-12 grade school was added.
1994
We established Lake Rose Christian Academy, a private school through which we have educated and ministered to hundreds of children and their families. The school is still active today and has educated many students over the last decades.
1996
We acquired property on Hiawassee Road in Orlando, FL, to relocate our ministry as it had outgrown our previous location on Lake Rose Drive. This move has expanded the capacity of our church and our private school, Lake Rose Christian Academy.
1997
We bid farewell as we sold our beloved church property on Lake Rose Drive and embraced a new chapter as we held worship services in a grand tent on our Hiawassee property. This symbolized a new beginning while construction of our grand new campus was underway. It was an exciting and inspiring time of growth and expansion for our ministry.
1998
As construction of our new church on Hiawassee Road progressed, we welcomed several modular buildings as a temporary solution to house our growing congregation. This temporary structure replaced our previous large tent and served as a testament to our commitment to expanding and improving our ministry.
1999
Construction of our new church on Hiawassee Road has been completed, providing a modern, spacious home for our growing congregation. A significant milestone for our ministry.
2002
We embarked on a new chapter of faith as we inaugurated our first satellite church in Clermont, FL. Our goal was to bring love, hope, and inspiration to our neighboring community, and to foster a vibrant and united congregation bound by their devotion to God.
2002
We initiated our first Spanish ministry in Orlando, FL, to serve and minister to the Spanish-speaking community. It was an exciting opportunity to expand our reach and impact in the community and to build a more inclusive and diverse congregation united in their faith.
2007
We established our third satellite church in Kissimmee, FL, to serve the local community, providing opportunities for faith growth, community service, and outreach programs. This expansion allowed us to bring hope and love to more people in the area.
2009
We established our second Spanish ministry location in Kissimmee, FL, with the goal of reaching out to the Spanish-speaking community in that area. Our vision is to continue spreading the gospel and sharing the message of love and hope with the surrounding communities in Central Florida. Pastor Tulio and Sister Uriarte were appointed to lead this ministry location.
2011
We acquired a beautiful commercial building on highway 192 for our Kissimmee, FL, Spanish ministry. This would accommodate our ministry's increased growth and expansion and allow us to serve our community in a comfortable and modern facility. A new chapter for our Spanish congregants to come together, learn, and grow in faith.
2011
We were fortunate to acquire commercial real estate on Highway 50 during the recession at a fraction of its current value, which has since greatly appreciated. Although we did not develop the land at that time, we held onto it, and it will now serve as a valuable asset in expanding our ministry and reaching more people.
2017
Construction began on a new Gym for our Private School, Lake Rose Christian Academy, on Hiawassee, expanding our Orlando, FL campus and providing new opportunities for students to learn, grow and thrive. The new gym will symbolize our commitment to fostering the next generation's physical, mental and spiritual growth. A significant milestone for our ministry.
2020
Our ministry is expanding and evolving as we seek new opportunities for growth and outreach. We are now spreading the message of hope and love internationally, with the foundation of our Guatemala Missions Work under the leadership of Pastor Tulio Uriarte and our Spanish ministry. This new chapter will allow us to serve and minister to those in need and positively impact communities worldwide.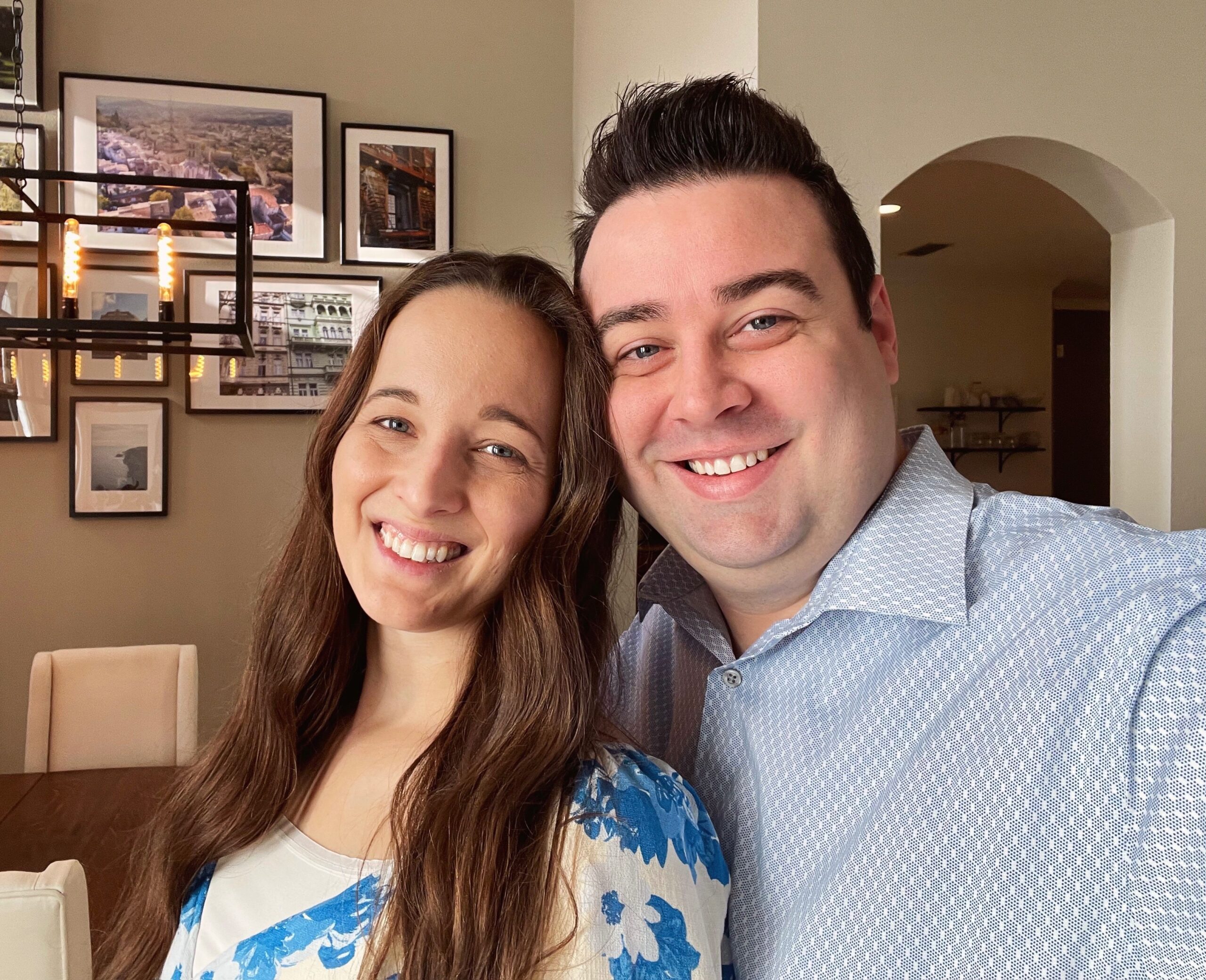 Brandon & Caraline Jones

Brandon has been involved in various areas of ministry at Orlando Pentecostal most of his life with a passion for music and teaching others about the Word of God. In 2014 he received a local minister's license with the UPCI and his general license two years later. He currently serves as the Church Administrator and Minister at OPC.
Caraline heads up the young ladies' ministry in addition to marketing and events. Her love for people and attention to detail are some of the traits that make Caraline a vital part of the team at OPC.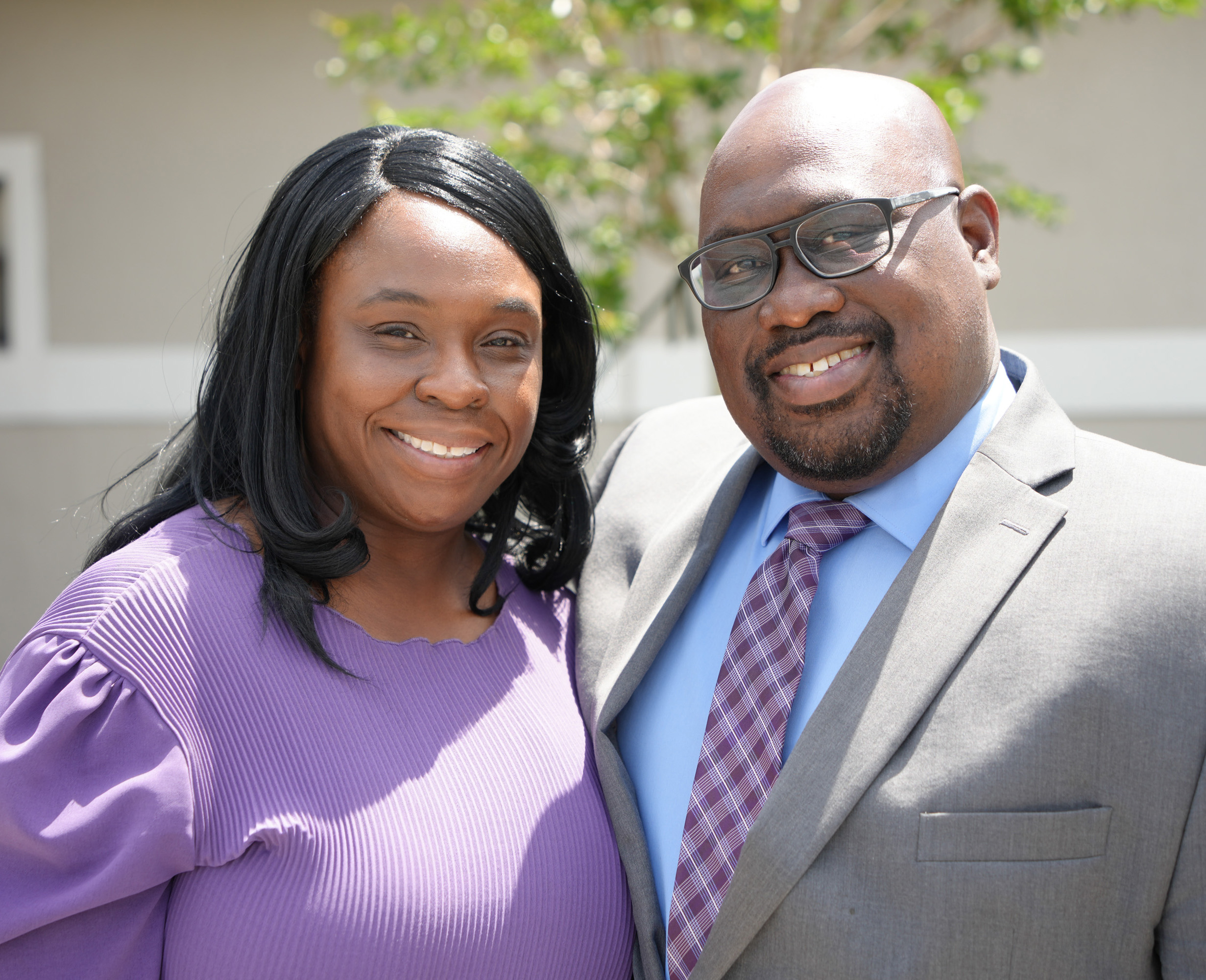 James & Keisha Long

James has been involved in ministry at OPC for over 20 years. He is a teacher at heart and is passionate about teaching Bible studies and sharing about God's love with the lost. He serves as one of our teachers at Lake Rose Christian Academy.
Keisha grew up at OPC and currently serves as the school Principal at Lake Rose Christian Academy in addition to being involved in various ministries, including the music ministry. James and Keisha's children are just as dedicated to ministry as their parents.
CONNECT WITH GOD | CONNECT WITH PEOPLE
"Jesus said unto him, Thou shalt love the Lord thy God with all thy heart, and with all thy soul, and with all thy mind. 38 This is the first and great commandment. 39 And the second is like unto it, Thou shalt love thy neighbour as thyself." (Matthew 22:37–39 KJV)
GROW IN GOD | GROW WITH PEOPLE 
"And they, continuing daily with one accord in the temple, and breaking bread from house to house, did eat their meat with gladness and singleness of heart, 47 Praising God, and having favour with all the people. And the Lord added to the church daily such as should be saved." (Acts 2:46–47 KJV)
SERVE GOD | SERVE PEOPLE
"For God is not unrighteous to forget your work and labour of love, which ye have shewed toward his name, in that ye have ministered to the saints, and do minister." (Hebrews 6:10 KJV)